Patient Testimonials
Dawn B.
Six years ago, I hit my emotional rock bottom. I had lost over 100 pounds twice in my life; only to gain it back and then a little more. My weight had become the defining issue in my life; in business meetings I looked around the room not to determine if I was competent enough to be in the room, but to see if I was the fattest and then beat myself up for it. After spending 3 months measuring and weighing everything that went in my mouth with only a 13lb weight loss to show for it I realized my body was fighting against my efforts to lose weight. Something had to change; I was no longer myself emotionally.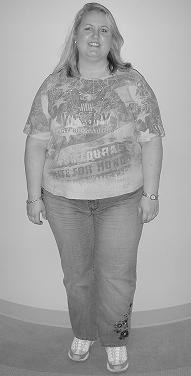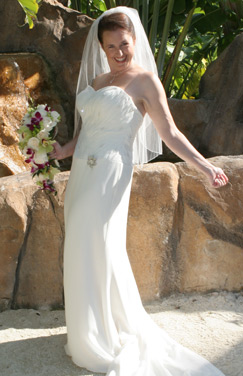 In addition to my sadness, my health was beginning to suffer. I had sleep apnea, sky-high cholesterol and joint pain. My family history of heart disease left me extremely concerned I was going to die from obesity-related illness.
I decided surgery would be right for me. Before I made this decision I read every book and Internet site I could find to thoroughly research my options, and what my journey would be like. I visited three weight loss surgery practices in my home state, Florida. Each time I felt that I wasn't getting information about health care, but I was receiving a marketing pitch. I was also beginning to learn how many people who had an RNY regained most or all of their weight. Then I came across Pacific Laparoscopy.
I learned that they developed the laparoscopic duodenal switch procedure, and that Dr. John Rabkin, who would eventually be my surgeon, had once specialized in organ transplant. I knew he was a "serious" doctor, not just a M.D. trying to capitalize on the financial gain of offering weight loss surgery. So I flew to California to meet him. In one conversation, I knew I had found my doctor. He spoke to me not at me. He explained the procedure in a way I could understand but not in such simplistic terms that I felt as if I was being spoken down to. He was also very clear about the post-op journey, which I think is important. You don't have surgery and wake up thin. It's a process.
I actually had some minor complications from my surgery and was in the hospital for a little over a week. Luckily the rest of my journey was complication free (medically). I did have to learn how to be a thin person, and I'm still learning. But the great thing is that years later, PacLap is still with me. When I'm in California I make a point to go to a support group meeting – and they recognize me every time.
The other great things are that I'm still at my target weight, I no longer even snore (forget about sleep apnea), my joints don't hurt, I run for fun sometimes and my "good" cholesterol is so high while my bad is so low that my GP ordered a second round of bloodwork to confirm the results.
I will always have a place in my heart for PacLap. I don't feel like I was merely a patient, I felt like I had friends who cared about my physical and mental progress. Not only do I not have any regrets about my choice in medical care, I'm incredibly grateful I found them. They helped me get my life back and provided spectacular care. I even sent my sister to them and she lost almost 200 pounds three years ago.
My advice, take your journey seriously. Research. Research. Research. Make sure your doctor is ABS certified and that you connect with them.
---