Patient Testimonials
Dennis G.
I had the duodenal switch operation with Pacific Laparoscopy nine years ago. At the time, I was 47 years old and weighed 390 pounds and my BMI was 54.
I had struggled with obesity most of my life. Diets became a part of my life at the age of ten. At that time, I was also given diet pills. I had many ups and downs with diets, but I could never maintain my weight loss and always regained everything, plus an additional sum each time.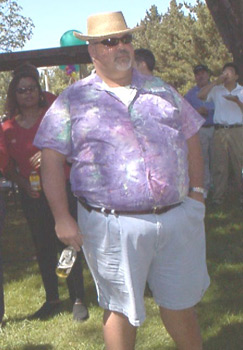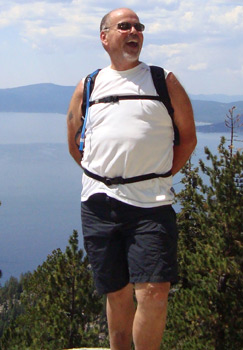 I was on vacation in Santa Cruz when a gentleman approached me and told me he was a patient of PacLap's (as well as a physician) and had the DS surgery five weeks earlier. I attended my first PacLap group meeting a month later for information about weight loss surgery near San Jose. After much preparation, I arrived at the operating room 14 months later for . Those months were hard for me. I had a lot of fears that needed to be addressed before I could make a decision.
So, I did and entered into a truly bizarre period of rapid weight loss and adjustment to the changes in my digestive tract, for the next 18 months or so. At times, I questioned the wisdom of my decision. There were a few issues to resolve along the way and I ultimately dropped 180 pounds over 18 months or so.
I tried to care for myself as suggested, eating within the guidelines, taking supplements and attending group meetings to learn of best practices that I could follow. There were a few things to resolve related to labs and low or elevated levels, over the years. Eight years later, I regained about 35 pounds.
By watching my refined carbohydrate intake, increasing my exercise and keeping a positive outlook, I easily lost about 30 pounds of that regain. My recent labs show "normal levels" of protein, vitamins and other important counts. I am very happy!
Since my duodenal switch, I have taken up mountain biking. The picture you see here was taken after I had gotten to the top of a difficult climb up a mountain biking trail called "The Flume Trail." It was spectacular to gaze out on the lake from up there. It was pretty difficult to reach the top, but I did it and I was quite happy and proud of myself for having done it. I know that I never would have been able to do it at 390 pounds.
I am grateful for the health and vitality the DS has helped me maintain.
---