Patient Testimonials
Shirley
In July 2000, my BMI was 67 and I weighed in at 415 pounds.
I managed a self-pay Vertical Banded Gastroplasty, an open surgery and my choice at the time. Initially, I lost weight quickly but it slowed down and it took me more than 2 years to lose 140 pounds. I hated the feel of the plastic device and the restriction was so severe that it seemed as if I could eat almost nothing. I struggled and suffered with daily pain and discomfort which was relieved only by throwing up. Sometimes this was many times a day.
I felt better with the weight loss and the many complications mentioned earlier started to disappear. No more CPAP, and I was more active. However, somehow the tide turned and the weight started to come back. This felt like a mystery to me and a nightmare that I could not control. I was devastated and learned to live on liquids in order to minimize the throwing-up. It was a big challenge to face this and all the details, not to mention consulting with professional help.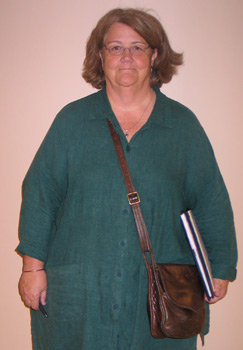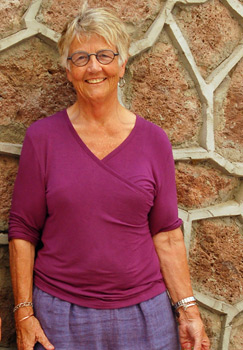 I checked in with the original surgeon several times but he became judgmental and critical. I was stunned by his new attitude and it only served to make me feel worse. I had to face the fact that the VBG was not working for me. A CT scan showed some leaking and a possible staple line disruption.
None of that mattered to me because the critical result was that I was gaining weight and slipping backwards. I had re-gained about 60 pounds before I decided to contact Pacific Laparoscopy in the spring of 2006.
Learn more about the benefits of revision weight loss surgery: watch
Dr. Rabkin's webinar on conversion to the duodenal switch bariatric surgery procedure (53 minutes).
Our small town has the incredible fortune of an active support group for DS and monthly visits from pac-lap staff! I could not believe that a CA clinic would take care of us here (near the border with Canada), but the first person I met at my first meeting was Dr. John R and my life changed forever!
I did spend a lot of time researching DS and all the options and alternatives before feeling that this choice was the best for me. I had a lot of confidence in a surgeon who traveled with a little dog and had lots of time for all my questions and concerns.
I was impressed with the care in which Dr. John explained the details of a revision surgery to both me and my husband. There was a lot of consultation, many tests and scans before we went to San Francisco in July 2006. Again, we were private pay which was not easy but we did feel we had no choice if I wanted to focus on living a long life. I was about to become a grandmother for the first time! With my husband and 2 adult sons by my side I faced a 2nd surgery with a lot of support and encouragement. It was frightening and ultimately painful but before I knew it we were heading back home! The adjustments were many and I had to return to a full time desk job after only 3 weeks. However, I survived and have just passed the 100 # mark, in about 14 months, which means everything to me! For the first time I can say I feel in control of my future. It is not about weight loss right now, but about a healthy life style and making the best choices. I have a new grandson who is my inspiration when I start to falter; I feel optimistic now about being here for a long time! This is a new feeling and I feel younger than I have in years. I turned 60 this year but am more active and more positive than I have felt in decades. A few months ago my husband and I made the decision to cancel the cable for the TV and we joined a health club for the same number of dollars each month! We still feel positive about making that particular exchange and it seems to sum up how we feel about our futures.
Along with the surgical intervention it has been important to me that I have total family support and have enjoyed the PacLap support as well. With PacLap staff coming up here and with the internet, I feel the power of connection. The best example of this is the way I was eased into understanding my new lactose intolerance! I fought this for months but eventually I broke through my denial and have solved several problems! I could not have managed to understand all the changes without the PacLap information and support. This has been an intense journey for me but I know I am on my way now!
---